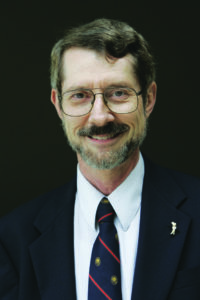 While airport privatisation, usually in the form of long-term public-private partnership leases, has swept through Europe, Asia and Latin America, it has failed several times to gain traction in the US. That has not been for lack of trying, and my new study for the Reason Foundation makes the case that it is time for city, county and state governments in the US to consider long-term leases for their airports.
In the early 1990s a number of mayoral candidates ran for office with monetising the asset values of their cities' main airports as a key plank of their campaigns. BAA set up a US affiliate to go after the expected business, and it was joined by Lockheed Air Terminal, which had a longstanding role in contract management of mid-size airports. This led Congress in 1996 to pass an Airport Privatization Pilot Program, under which five airports could be long-term leased to investors. The 2000 lease of the small Stewart Airport north of New York City was the only result – and the British company gave up after only six years, selling to the Port Authority of New York and New Jersey.
Then mayor of Chicago Richard Daley got the ball rolling again in 2009 with an unsuccessful effort to lease Midway Airport. Daley's successor, Rahm Emmanuel, made a second attempt in 2013, but that also failed. However, investor and airline interest inspired Puerto Rico's new PPP authority to successfully lease the San Juan International Airport in 2013, leading to an impressive make-over.
Legislative turning point
But something big happened in 2018 that may finally help jump-start US airport privatisation. As part of its five-year reauthorisation of the Federal Aviation Administration, Congress replaced the airport pilot programme with a new Airport Investment Partnership Program. It removed all limits on the number and size of airports that could be leased and offered planning grants to airport owners thinking of doing so. This was just about the only component of the Trump White House infrastructure proposal, drafted by former US Department of Transportation general counsel DJ Gribbin, that made it into legislation.
A digression is needed here to explain two ways in which US airport PPP leasing differs from leases elsewhere. First, like most other US public works, airports are financed by tax-exempt bonds. When a third party executes a long-term lease, it cannot assume those bonds; they must be retired and replaced by taxable debt to finance the acquisition.
Second, due to the historical role of airlines in US airport governance, a condition of both the original federal pilot programme and the new AIPP is that airlines get super-majority veto over a proposed lease. Hence, the winning bidder must negotiate with the airport's principal airlines, mostly over airline fees and charges going forward.
"Proceeds should be used for long-term benefit, such as funding other needed infrastructure projects"
Despite this, in the new AIPP environment, there was a high degree of interest in 2019 when St Louis issued a request for qualifications for Lambert International Airport. Eighteen global teams submitted qualifications and, from that, 11 were selected to make presentations. Knowledgeable observers, such as Mayer Brown attorney John Schmidt, who was advising the city, said everyone was surprised at the scope, detail and quality of the presentations.
The city's team had negotiated the outline of a deal with the airlines serving Lambert and things looked promising. But 10 days later, the mayor pulled the plug. Local media reported that business and government leaders in surrounding counties had been working on a plan to create a regional airport authority, saw the city's planned lease of Lambert as a major obstacle and somehow persuaded the mayor to halt the move.
However, St Louis demonstrated that infrastructure funds, pensions and global airport companies have high interest in airports in the US – the last major developed country where airports remain wholly government-owned and run. What would it take to overcome the status-quo bias?
The $131bn proposition
My new study, Should governments lease their airports?, estimates the potential market value of 31 large and medium hub airports in the US. All are owned and operated as a department of a local authority, rather than an airport authority, because airports overseen by entities such as city councils tend to have more micromanagement and politicisation. The report's valuation used a dataset of global transactions provided by Macquarie, with a range of EBITDA multiples.
Given covid's impact on travel, the study used both a 'low' multiple of 14x each airport's 2019 EBITDA and a 'high' multiple of 20x EBITDA. Ironically, as the study was in the final stages of production, there was an unsolicited buyout offer for Sydney Airport at 26x its 2019 EBITDA. That bid suggests that the Reason Foundation's value estimates – even the high-end estimates which result in a combined market value of more than $131 billion for the 31 airports – were, indeed, conservative.
Some of the airports with the highest gross valuations included Los Angeles International Airport ($17.8 billion), San Francisco ($11.9 billion), Dallas/Fort Worth ($11.9 billion), Atlanta Hartsfield-Jackson ($9.2 billion), and Miami ($8.6 billion). The net proceeds after paying off outstanding airport bonds, as required by federal law, varied considerably, depending on the amount of bonds outstanding. Most had net proceeds totalling a large fraction of the calculated gross value. But, on the low end, three of the 31 airports examined had negative net proceeds due to their high levels of bonding.
Although the large asset valuations are likely to appeal to many governments, the report cautions that if a city or county opted to take the entire lease payment up-front (as is common internationally), those proceeds should be used for long-term benefit, such as funding other needed infrastructure projects, reducing overall debt, or shoring up underfunded public pensions.
The good news is that in nine jurisdictions, the net proceeds from a long-term lease of the airport would significantly exceed the unfunded liability of the public employee retirement funds. In another nine jurisdictions, the net proceeds could cover 60-98 percent of those unfunded liability totals. In the US, the potential of dealing with major public pensions' problems may inject a new rationale for taking such a 'radical action' as monetising the asset value of an airport for the greater public benefit.
So soon after the study's release, it is too early for any city to have been motivated to hang a 'for lease' sign on its airport. But US owners now know what their airports may be worth. It should also be clear that infrastructure investors are willing and able to pay up-front to lease airports and that world-class airport companies are available to assume responsibility for operating and improving them.
Robert Poole is author of the new report, Should governments lease their airports?, and director of transportation policy at the Reason Foundation