First look
AllianzGI hits €880m for second European infra fund
Allianz Global Investors has reached a first close of €880 million for its European Infrastructure Fund II.
Launched in December, the fund looks to be well on its way to reaching its target size of €1.5 billion, having secured commitments from institutional investors across Europe. AEIF II will target the energy, communication, transport, environmental and social sectors in Europe while also selectively pursuing opportunities in OECD countries outside Europe.
Managed by Allianz Capital Partners, it follows ACP's maiden infrastructure fund AEIF I, which held an €860 million final close in December 2019.
In a statement, ACP's co-head of infrastructure, Michael Pfennig, highlighted "the great interest" investors had shown in the firm's second European infrastructure equity fund, which had culminated in a first close within three months of launch. The fund will invest in long-term infrastructure considered "essential for a modern and sustainable society", he added.
Stonepeak's comms infra chief launches firm's new PE fund
Stonepeak's head of communications infrastructure, Brian McMullen, is set to launch a technology, media and telecommunications-focused private equity fund with the firm, Infrastructure Investor understands.
McMullen, a senior managing director at the firm, previously served at HIG Capital and Credit Suisse. He currently sits on the boards of many companies Stonepeak has equity in, including Cologix, euNetworks, Extenet Systems and Vertical Bridge.
McMullen's role will be split between two people following his shift – managing director Cyrus Gentry, who will cover Europe, and managing director Andrew Thomas, who will cover all other geographies.
Infrastructure Investor understands the fund will initially sit within Stonepeak, though it is unclear what the long-term plans for it are.
Stonepeak declined to comment.
First Sentier rebrands direct infra business to Igneo Infrastructure
Global investment manager First Sentier Investors Group announced that its direct infrastructure investment team will henceforth be known as Igneo Infrastructure Partners, as presented at our recent Global Summit.
What is now known is Igneo comprises one of the largest direct infrastructure investors in the world, managing $14.8 billion-worth of assets across a portfolio of 24 high-quality, mature, mid-market core infrastructure companies in Europe, the UK, North America and Oceania.
The decision to rebrand is the latest move in FSI's long-term growth strategy to structure its business to provide both in-house and independently branded investment services across a range of differentiated asset classes.
Mark Steinberg, FSI's CEO, stated: "[The rebranding] reflects the maturity of the business and a belief that growth will be further enhanced through a dedicated brand profile. The advantage of a business like FSI is the ability to support growth in ways best suited to individual investment teams and their clients."
Grapevine
"In the transition to net zero we will need to pass through many shades of brown to shades of green"
BlackRock chairman and CEO Larry Fink, sounding a note of nuance on the energy transition in his latest letter to CEOs
Who's hiring
CDPQ appoints new India lead
CDPQ has appointed its South Asia head of infrastructure, Saurabh Agarwal, as its new managing director in India.
Agarwal, who has led the Canadian pension giant's infrastructure activities in the region since he joined CDPQ in 2017, is now set to head up the pension fund's Delhi office where he will be responsible for "positioning CDPQ as a partner of choice across all asset classes", according to a statement from the Canadian pension.
"India is at an inflection point for sustainable growth in the coming decade," Agarwal said in a statement, noting he would bring CDPQ's "constructive capital approach" to address the "critical issues we are facing – most notably climate change".
Prior to joining CDPQ, Agarwal had a decade-long stint with Morgan Stanley where he was most recently executive director at Morgan Stanley Infrastructure Partners.
LP watch
Spotting the next take-privates
As we analysed last year, snapping up companies in the public markets has been a happy stomping ground recently for both infrastructure funds and the private equity world more widely (see the latest battle in Australia below). Now, it seems, listed investors are keen to grab a slice of the premium pie before it goes private.
One listed infrastructure manager recently told The Pipeline his firm has been receiving requests from LPs to tailor solutions aimed at investing in infrastructure companies listed on stock markets, but which the manager anticipates falling into private hands in the not-too-distant future.
Such solutions would require significant crystal-ball gazing, but we can certainly see the attractiveness of such an opportunistic play.
Now, who was it that said infrastructure investors were in for the long term?
Deals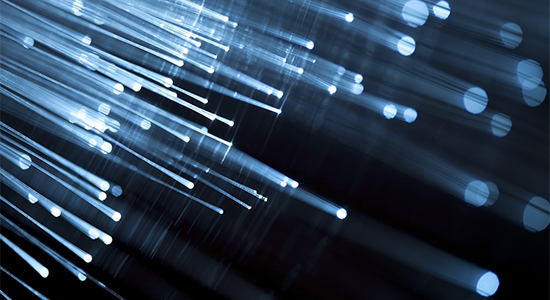 A Uniti front 
The battle to acquire Uniti, a fibre network listed on the Australian Securities Exchange, neatly illustrates two trends that show no sign of slowing down in infrastructure: the desire to access high-quality digital infrastructure assets and the attractiveness of take-private deals.
After last week's initial A$4.50 ($3.38; €3.07) per share all-cash offer from Morrison & Co, Macquarie Asset Management and PSP Investments joined together to lob a higher offer, reported to be worth A$5 per share. Uniti said in a statement the new offer was "non-binding, incomplete and indicative" and has not yet resulted in a formal offer to shareholders.
Subsequently, Uniti revealed that Brookfield has now joined Morrison & Co's side on its bid, with the firm entering a new exclusivity deed with the pair on substantially the same terms as the one entered into following Morrison's solo bid.
Further developments are likely, so watch this space.
Flying under the radar
Now that the take-private for Sydney Airport led by an IFM Investors-fronted consortium has completed, some new information has come to light about its share register.
The Australian Financial Review reported last week that the Qatar Investment Authority and Singapore sovereign wealth fund GIC will own stakes of 4 percent and 3.15 percent, respectively, in the airport – worth more than A$1.5 billion combined based on the value of the deal. The AFR reported that the stakes were secured on behalf of the funds by Global Infrastructure Partners, the second-largest participant in the airport deal, which has distributed some of the shares it acquired to its clients via separately managed accounts.
GIC's Buckland Investments and QIA's Al-Rayyan Holding were named as shareholders of the newly private airport holding company, having never been mentioned previously in any bid documentation. Other shareholders include IFM's Global Infrastructure Fund and Australian Infrastructure Fund, UniSuper, AustralianSuper and Australian Retirement Trust (the name of the newly merged QSuper-Sunsuper entity).
---
Today's letter was prepared by Bruno Alves. Zak Bentley, Daniel Kemp, Tharshini Ashokan and Isabel O'Brien also contributed.
Subscribe now and get The Pipeline delivered to your inbox each week. To find out how, email our team: subscriptions@peimedia.com