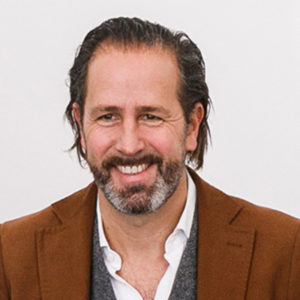 As we saw in Tokyo at the Olympic Games, the relay races are always among the most eagerly anticipated spectacles.
Speed is key in a relay, but this enthralling showpiece requires more than that. It requires being quick off the line, planning, and for four of the planet's finest sprinters – so used to competing solo – to consolidate their efforts and deliver smooth, productive transitions that ultimately deliver a successful result.
In that sense, the wind energy industry is in its own relay race. Investors, operators and owners are hurtling towards the changeover box in a race against both climate change and net-zero targets, where wind needs to play a significant role in the energy mix.
Much like the determined and courageous starter in sports relays – the one who takes the first risk to get ahead early – Germany's first generation of renewable energy investors began putting their cash into wind energy a little over 20 years ago.
We are reaching a point now where, especially in mature wind markets like Germany, assets and sites are changing hands as the energy transition race enters a new phase. High-quality sites are becoming saturated and there is a pressing need for innovative thinking on business models and acquisition strategies to maintain – and grow – the baseline of installed assets.

A changed, fragmented market
Key to this next stage is consolidation of a fragmented market to secure economies of scale that bring bigger investors into the mix. This, in turn, will ensure that existing, ageing wind farms continue to play a role in driving forward the energy transition.
Around two decades ago, the wind energy pioneers defied the cynics who did not believe wind was a renewable energy source worth investing in. Generous feed-in tariffs and subsidies helped, and those early adopters enjoyed healthy financial returns and a sense that they were revolutionising the energy mix.
In most cases, however, they were not big, industrial players. They were groups of small private investors or energy businesses. Their contributions enabled German wind to become Europe's first sizeable renewable energy investment market, but their thesis for investment was all about the initial regulatory scheme, which promised stable cashflows for 20 years. They did not necessarily want development risk that could potentially trip them up.
With subsidies all but at an end and their original wind assets aged to the point of requiring further investment to extend their lives or to repower, the appetite to spend further has dwindled.
And these pioneers, though essential in the adoption of green energy and large in number, had investments that were small in scale. This means there is now a great deal of ownership fragmentation across Europe. In Germany alone, it is estimated that 15GW of teenage onshore wind capacity will soon need to navigate today's market complexities. A proactive plan must be made for a future that looks very different to the present. To maintain and grow the existing installed base, built on Germany's prime wind sites, this fragmented market is in need of consolidation, modernisation and significant investment.
As these early investors' participation in the energy transition race draws to an end, it is time for the baton to be passed. That's where companies like NeXtWind are taking their first steps. This new wave of investors is seeking to tackle that fragmentation by acquiring assets at the end of their regulatory lives before repowering them or extending their working lives, and adding new momentum to the wind energy charge.
Consolidation phase
One way to do this, which is the approach NeXtWind is taking, is to build up a large portfolio with a vision to become a serious 1GW independent power provider. This involves working with local communities and partners to capitalise on the opportunities that these wind-abundant onshore sites present for generating increased amounts of renewable energy. The intention is to create scale by pooling assets and projects, which in turn will attract further backing from some of the bigger infrastructure investors.
"In Germany alone, it is estimated that 15GW of teenage onshore wind capacity will soon need to navigate today's market complexities"
NeXtWind has already acquired three sites in northern Germany, across Lower Saxony and Saxony-Anhalt, for more than $50 million in total. They encompass 34 turbines with a combined capacity of 70MW and an average age of 14 years. One of these sites was owned by a group of private investors, and the other two by established onshore wind development businesses – thus highlighting the fragmentation. But this is just the start.
NeXtWind is now 70MW and three sites closer to its goal of acquiring 1GW of assets across Europe. It is a unique approach that involves breathing new life into sites that benefit from excellent resources.
The sites already acquired will be rejuvenated with more efficient technology, almost tripling their annual output from just above 100 GWh/year to roughly 300 GWh/year – enough to power close to 100,000 households.
Although repowering in this way is unique – most projects are undertaken by developers or utilities dealing with local assets on their own sites – it is clear that the bigger players are simply not set up to deal with these small-scale, disaggregated sites.
Building up a portfolio, consolidating the market and repowering some of these sites will generate a more attractive proposition in the long run for larger infrastructure investors.
This represents a strategic step change: a passing of the baton from the early wind energy adopters to the end-of-life pioneers. Investor appetite exists, considering that NeXtWind secured $100 million for its debut fundraising round in February from both family offices and institutional backers.
Dealing with fragmentation in the market is just one part of the strategy powering this next part of the energy transition race. Acquiring the infrastructure is one thing and revitalising it is another, but obtaining a return on it is just as critical.In a post-subsidy world, this will be done through flexible power purchase agreements. These PPAs mean that off-takers will receive power while we embark upon the complex permitting process for older assets that require repowering.
The consolidation of sites to generate power at scale will provide the leverage and benefit to off-takers when it comes to PPAs. It means NeXtWind can be a long-term partner to off-takers such as the large European utilities and deliver a consistent supply of green electricity. This too highlights the need for tackling fragmentation in the onshore wind market. Delivering at scale is crucial for attracting greater investment. It is the sort of scale that is achievable when we consider that, by 2036, a significant proportion of German onshore wind farms installed between 2000 and 2015 will need to be repowered.
Minimal disruption
More importantly, this scale can be achieved with minimal environmental impact. Europe's ageing wind sites can be rejuvenated without building new access roads or transmission infrastructure, thereby maintaining the same overall footprint. This has been recognised by the German government which, for the first time, has made a distinction between 'greenfield' and 'repowering' projects to simplify the permitting process for redevelopment of existing sites. New legislation has been passed that means repowering sites will no longer be held to exactly the same standards as brand-new wind farms when it comes to their environmental impacts. This will allow 'facelifting' projects, such as the addition of larger rotors, to proceed without needing to navigate the full approvals process.
This milestone is a timely acknowledgement of the urgency of the challenge. When we look at the impact of global warming playing out through catastrophic weather events across the world, it is clear that the energy transition needs to be more of a sprint than a jog. We are in a relay race against time.
Through consolidation, repowering and flexible PPAs, working with partners across the continent, we can turbo-charge the wind sector and further reduce Europe's consumption of fossil fuels.
Lars Meyer is chief investment officer at Berlin-based NeXtWind, a green independent power producer focused on repowering European clean energy assets.