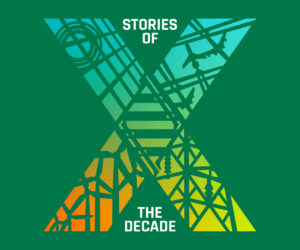 What a difference nine years makes. In March 2010, we reported on how the Blackstone Group had closed on $200 million for its maiden infrastructure fund. The New York-based investment giant's Blackstone Infrastructure Partners vehicle was targeting up to $2 billion in total commitments.  
At the time of going to press, Blackstone had closed its initial fundraising stage for its relaunched Blackstone Infrastructure Partners on a cool $14 billion. That was after a $5 billion first close last summer. The open-ended vehicle's new target? An eye-popping $40 billion. 
It's not all change, however. In 2010, we noted the "mini first close [let] the market know loud and clear that the firm has found a big cornerstone investor". Sources at the time believed this to be the China Investment Corporation, with a $150 million commitment. The relaunched BIP also benefited from a cornerstone commitment: a $20 billion cheque from Saudi Arabia's Public Investment Fund. 
In 2010, Blackstone was at the head of a private equity pack comprising KKR – at the time also raising its first infrastructure fund, which closed on $1 billion – and CVC Capital Partners, which was seeking $2 billion in an ultimately unsuccessful effort that led it to abandon the asset class. 
Now the big PE houses are all over infrastructure. KKR, for example, closed last year's biggest infrastructure fund on $7.4 billion. Carlyle raised a $2.2 billion global equity fund and is setting up an infrastructure debt platform.  
Apollo has a $1.5 billion infrastructure debt business and has signalled it will use a November 2018 power acquisition from GE Capital to underpin its plans for an infrastructure equity fund.  
For many of the largest PE houses then, an infrastructure strategy is a matter of 'when' not 'if' these days.  
So what derailed Blackstone's first foray into the asset class in late 2008? As former BIP heads and Stonepeak Infrastructure Partners founders Trent Vichie and Michael Dorrell told us in September 2018, it was a case of "appalling timing".  
"We met every LP we wanted to meet," Dorrell recalled. "It was just a woeful time to be doing it."  
"People were literally hiding under their desks," added Vichie. "The first week we were there was the week AIG went under. We went right into the crisis." 
After 18 months of fundraising and not much to show for it, Blackstone decided to close the programme and Dorrell and Vichie agreed to part ways, setting up Stonepeak not long afterwards.  
Considering where Blackstone and Stonepeak are now – the latter closed its third fund in July 2018 on $7.2 billion – the divorce seems to have worked out well for both of them.