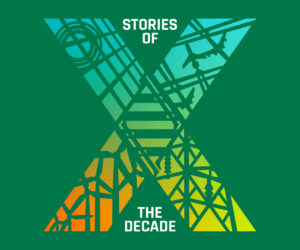 We wouldn't say the Equis Energy deal put Asian renewables on the map. But the deal – which saw Global Infrastructure Partners, PSP Investments and China Investment Corporation acquire the Singaporean fund manager's renewables platform for 
$5 billion – certainly put the spotlight on the sector.  
In an April 2018 feature entitled 'Asia's renewables revolution', we gauged investor interest and the levels of activity across the continent. Both, it turned out, were quite intense.  
Investors such as Macquarie Infrastructure & Real Assets, Partners Group and SUSI Partners have entered various Asian markets, each of which offers its own set of opportunities and challenges. Taiwan, for example, is a favourite for offshore wind.  
As Andrew Kwok, Partners Group's senior vice-president, private infrastructure, Asia, pointed out at the time: "It's incredible the pace at which the European strategics have entered the local market. And it's very clear that they see Taiwan as the stepping stone into Asia and probably the brighter spot outside Europe." 
By November, however, Danish offshore wind developer Orsted was threatening to "suspend and re-evaluate" its activities in the region because of the Taiwanese government's proposed FiT scheme, which would have led to a 12.7 percent reduction in tariffs in 2019. German developer wpd also threatened to scrap a 350MW project. However, by the end of January the government had backtracked, setting 2019 feed-in tariffs at NT$5.516 ($0.18; €0.16) per MW, 5.7 percent lower than last year's. 
Taiwan is just one example of how rapidly things can change in the region's energy markets. While in April 2018, we were reporting on the "positive ripple effect" of the Equis transaction, 12 months later I Squared Capital's co-founder and managing partner Gautam Bhandari told us his firm was finding Asia's natural-gas sector to be more attractive than renewables.  
"Renewables in Asia really took off in 2016 and 2017, when there was a fair amount of demand appetite and very few companies that could execute," he said.    
Perhaps Asia's renewables sector is slightly overheated, but we expect demand to keep steady. As Andrew Affleck, founder and managing partner of Armstrong Asset Management, noted in July 2018, energy consumption in South-East Asia had doubled over the previous 20 years and was expected to continue to grow by 4 percent annually through 2025.  
Countries across the region have also set an average target of around 23 percent for the amount of energy to be generated from renewables by 2025, a significant increase on the 10 percent target set in 2014.