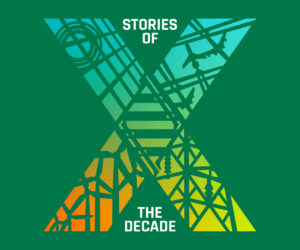 In November 2011, we wrote of how public opposition to privately financed infrastructure did not "tend to cause investors many sleepless nights".  
That might have been the case at the time, but Allianz Capital Partners' former  chief executive, Thomas Putter, had already seen the writing on the wall.  
He described the increasing involvement of private capital in financing infrastructure that the public took for granted as "social dynamite" that could blow up in investors' faces. 
"[Infrastructure investors] are now part of a mechanism that will force these assets to be paid for," he told a conference. "We'd better be very careful about how we explain this." 
As prescient as Putter proved to be, one cannot help but wonder if he imagined the scale of what he predicted. 
Fast-forward nearly 10 years and the debate rages on over whether infrastructure investors' profits are excessive. There are several reasons for this.  
The first – as we explained in that 2011 article, when the world was still trying to recover from the financial crisis and governments found themselves cash-strapped – is that as more infrastructure assets were privatised, public scrutiny would intensify. 
Since then, populism has swept the globe, with the UK's opposition Labour Party and its plans to renationalise the country's water, electricity and rail industries a prime example.  
But infrastructure investors also have themselves to blame. In the course of the past decade, Thames Water was fined £20 million ($25.1 million; €22.3 million), a record at the time, for dumping 1.4 billion litres of raw sewage into London's main river between 2013 and 2014, when the utility's biggest shareholder was Macquarie Infrastructure & Real Assets.  
Four years later, and after MIRA had sold its stake, the company, which is still owned by several infrastructure and institutional investors, incurred a £120 million fine for leakages.  
This June, another British utility, Southern Water – whose major shareholders include JPMorgan Asset Management, UBS Asset Management, Hermes Investment Management and Whitehelm Capital – received a record fine of £126 million for sewage leaks between 2010 and 2017.  
As we wrote in a recent commentary, Labour's "industry-wide nationalisation policy may not be the cheapest or the fairest, but it gains credit after events such as last week's" – a reference to Southern Water's recurring bad behaviour.  
Although Putter has been proved right, it seems some infrastructure investors are still having trouble heeding his advice.