First look
HitecVision begins new chapter with New Energy Fund
The Norwegian private equity firm, whose roots run deep in the oil and gas sector – in which it's been investing since 2002 – is turning a new page and focusing on the energy transition, beginning with its New Energy Fund, which it closed on its €875 million hard-cap earlier this month. An additional €175 million was raised in co-investment capital.
Some €540 million has already been deployed across three investments: Norwegian offshore wind company Vårgrønn; district heating company Hafslund Oslo Celsio; and Aneo, a Nordics-focused renewable energy platform launched alongside Norwegian power company TrønderEnergi. LPs investing in NEF include Paris-based fund manager Ardian, Swedish pension AP1, Norwegian pension fund KLP, the Los Angeles County Employees Retirement Association and Manulife.
Asked what prompted the shift in strategy, the firm declined to comment through a spokesperson.  According to the statement, however, all future investments will be in companies that contribute to the energy transition, although it stated the company was "very proud" of its legacy.
MEAG turns its hand to equity with new fundThe trend most recently has been infrastructure equity managers trying their hands with new debt strategies. MEAG, however, is being a contrarian with the launch of MEAG European Infrastructure One, its maiden equity effort.
The asset manager of Munich RE declined to state a target for the vehicle, although it targeted €500 million for its debut infra debt fund, which closed on €660 million in July 2019, before raising €1 billion for its second effort in March 2021. The new equity vehicle will target "the transformation of the energy industry, digital infrastructure, sustainable transport and other essential infrastructure topics", it said in a statement. It has previously made European and US infrastructure equity investments, although this offering is the first to clients outside the MEAG group.
Additionally, MEAG stated it will eye "strong minority" or majority positions in European core/core-plus projects or companies with "above-average returns".
We can all hope.
UK water sector's never-ending troublesAnother week, another raft of negative UK water sector headlines.
First up, Southern Water. A year ago, Macquarie acknowledged to us, as it re-entered the UK water market, that "our stewardship will ultimately be judged by Southern Water's performance". It bought into the utility roughly a month after it was handed a £90 million fine by the UK courts for deliberate sewage discharges into rivers and seas in 2010-15.
A year later, Southern is back in the headlines for – you guessed it – sewage discharges. Southern said the latest discharges followed heavy rain and were necessary "to protect homes and businesses", the BBC reported. A local landowner near an affected swimming spot wasn't entirely assuaged: "You've got children swimming. So, you've literally got children drinking sewage, which is [not what you would expect in] Western Europe."
Next, Arjun Infrastructure Partners and Mitsubishi Corporation's South Staffordshire PLC, owner of South Staffs Water and Cambridge Water. It was hacked in a bizarre ransomware attack that, fortunately, did not affect the utilities' ability to service their customers.
And what of UK regulator Ofwat? Getting clobbered by The Times for appearing "to be acting as a lobbying organisation for the water industry".
We can't wait to see what next week holds.
Grapevine
"The Inflation Reduction Act invests $369 billion to take the most aggressive action ever — ever, ever, ever — in confronting the climate crisis and strengthening our economic — our energy security"
President Joe Biden is eager to emphasise the importance of the Inflation Reduction Act as he signs it into law
Who's hiring
Partners Group adds GIP credit MD to mixPartners Group has added a new managing director to its infrastructure equity team with the hiring of Andre Burba, who moves from the same title within the credit team at Global Infrastructure Partners. Burba will be based in Colorado after almost three years with GIP, having joined from his partner role at Pine Brook Partners.
Burba becomes the fourth senior departure from the GIP credit team this year. The unit's co-founder Reiner Boehning and chair Jennifer Powers exited in March, a month that also saw the departure of managing director Brian Boland, who became chief financial officer at renewables IPP BrightNight. That came two months after GIP closed a $500 million preferred equity investment in the company via its GIP Capital Solutions Fund II.
In the meantime, GIP has brought on Robert Hetu as a managing director and head of underwriting in the credit team. Prior to that, he headed up US private debt at Canadian pension CDPQ.
LP watch
Infra the light in CPPIB's tunnel
Canada Pension Plan Investment Board recorded a net return of -4.2 percent in the first quarter of its 2023 fiscal year, which ended on 30 June 2022.
Despite this, infrastructure and energy investments were highlighted as one of the few positive contributors to the result, and the fund committed €803 million in the quarter to Renewable Power Capital, its European renewables platform, with RPC acquiring 100 percent of four onshore wind farms in central Sweden.
The fund described this as a "resilient" result when compared with the performance of global markets, with private equity, credit and real estate contributing to the losses.
"Financial markets experienced the most challenging first six months of the year in the last half century, and the fund's first fiscal quarter was not immune to such widespread decline," said John Graham, president and CEO of CPPIB, presumably toasting that infrastructure allocation.
Deals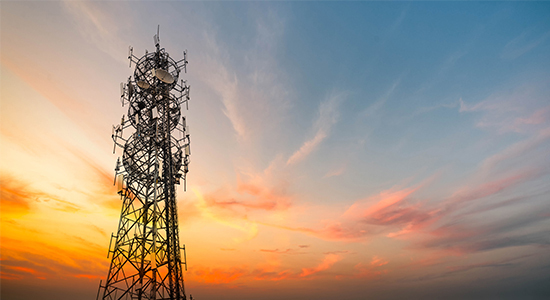 Stonepeak towering over ManilaStonepeak is partnering on a $472.2 million deal that will see it acquire a tower portfolio in the Philippines.
Snapping up the portfolio from telecommunication services provider Globe Telecom via Miescor Infrastructure Development Corporation – a joint venture between Stonepeak and a subsidiary of Manila Electric Company – the firm is set to acquire 2,180 telecom towers and related passive infrastructure across the country, with plans to develop 750 additional towers over the next four years. As part of the deal, which is the second digital infrastructure investment for the firm in the region, Globe will be the anchor tenant of the towers for an initial period of 15 years.
The firm commenced fundraising last year for its APAC-focused Stonepeak Asia Infrastructure Fund. Looking to invest in telecoms, transportation, logistics and energy transition, the fund is targeting $3 billion and reached an anchor close last year of about $1.4 billion.
Supercharged SUSISUSI Partners, the Swiss energy transition-focused fund manager, is betting big on batteries. Last week saw the firm invest an undisclosed amount towards a 100MW portfolio of front-of-the-meter battery storage systems. The capital came from its open-end energy SUSI Energy Transition Fund.
The portfolio comprises 10 projects that are ready to enter the construction phase, each with a capacity of 10MW. It will be located in South Texas and managed in partnership with current owner and operator SMT Energy, a renewables developer.
Said portfolio will be up and running by the end of Q2 2023 and marks the beginning of an energy transition partnership between SUSI and SMT in North America. The transaction is also SUSI's second US battery storage acquisition.
Following much-publicised struggles in Texas' energy sector, the private sector has begun to step up to the plate to provide much-needed storage. This month also saw UBS's acquisition of five projects totalling 700MW of potential battery storage capacity in the state.
How's that for a supercharged sector?
---
Today's letter was prepared by Zak Bentley. Bruno Alves, Kalliope Gourntis, Daniel Kemp, Tharshini Ashokan and Isabel O'Brien also contributed