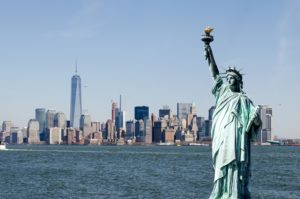 Despite historically high levels of dry powder, a lack of bankable deals and tepid policy support caused a 17-percent drop in US deal value in the second half of 2017, according to a new report from PwC.
Total deal value fell to $27.6 billion last half, down from $33.6 billion during the first six months of the year. The drop came despite a 6-percent uptick in deal volume, as average deal size shrank 22 percent to $406 million.
Most activity took place in the power, midstream and renewables space, with transportation lagging. Deal value in the transportation sector totalled $6 billion in H2, up $800 million from the first half of the year. In sum, though, the $11.2 billion total was dwarfed by $28.1 billion in power and midstream.
Public-private partnerships represent a small portion of the deal space. Since 2015, just 13 percent of the 10 biggest deals by year were PPPs, according to PwC.
"Given these market opportunities and the private capital available, the need for a structured US infrastructure program (P3, privatisation) to mobilise this capital has never been greater," the report stated.
Progress on this front remains slow, PwC noted. US states have been slower than their counterparts in countries such as Canada to embrace PPPs, as 13 states still have not passed PPP-enabling legislation. Nor has clarity from the administration of President Donald Trump been forthcoming.
"President Trump has provided mixed signals… on his plan to improve America's infrastructure including expressing scepticism behind the scenes about the long-term feasibility of relying primarily on P3 projects to reach the $1 trillion goal," the report stated, referring to the president's promise to spur $1 trillion in infrastructure spending. "Although the P3 procurement method has been an integral component of recent US infrastructure projects, the increased adoption of this type of project may be key to the success of Trump's infrastructure plan."
On the positive side, PwC pointed to momentum in the airport PPP space.
"LaGuardia Airport in New York represents an ongoing P3 project," it stated. "Procurement and/or review is still ongoing for the Kansas City Airport and the LAX People Mover projects."
The second half of 2017 did improve significantly from the same period in 2016 – deal value jumped 36 percent, while 68 deals marked a 21-percent rise in deal volume.