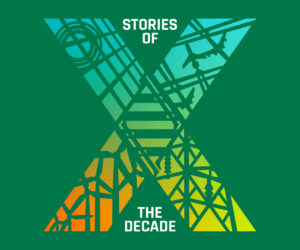 When Brookfield Asset Management closed its third fund on $14 billion in July 2016, you would have been forgiven for wondering how much bigger individual funds could get. Yet in January 2017, Global Infrastructure Partners closed its own Fund III on $15.8 billion to take back the title of the world's largest unlisted infrastructure vehicle. It did so on the back of commitments from 191 investors, roughly half of which were new to the firm.  
For those wondering what the termsheet of the asset class's biggest vehicle looks like, GIP III has a target net internal rate of return of 12-15 percent; it charges a 1.75 percent management fee on committed capital and investment commitments thereafter; and it has a 20 percent carried interest rate and an 8 percent hurdle rate. A 10-year fund with a five-year investment period, GIP III offers four possible one-year extensions to its term. 
Although both fund closures were impressive, it was the closing of GIP III that marked a milestone for the asset class. In 2012, less than $40 billion had been raised for infrastructure funds; in 2018, the year after GIP III closed, the figure was around $90 billion. 
Brookfield's and GIP's two closes demonstrated the appetite for infrastructure mega-funds. That appetite has shown no signs of slowing down. At the time of writing, GIP III is still the biggest-ever unlisted fund, but the 2017 battle with Brookfield is set to be re-run this year. Both are raising their fourth flagship funds, with Brookfield targeting $17 billion and GIP seeking $17.5 billion. However, it will hardly surprise anyone if the latter sets a new fundraising record by hitting its $20 billion hard-cap. Brookfield has not set a hard-cap for its fund, though market sources suggest the vehicle might also end up raising around $20 billion. 
If both reach a final close this year, as expected, unlisted fundraising could top $100 billion for the first time in another milestone for infrastructure investment. Lest we forget, Blackstone has also raised $14 billion for its $40 billion open-ended behemoth – yet another reminder, if ever we needed one, that the asset class is now very big business indeed. 
As well as reflecting the overall growing scale of infrastructure as an asset class, the close of GIP III in 2017 was indicative of another trend: the concentration of funds in market. In 2015, more than 100 separate vehicles had closed; in 2018, the figure had dropped to 71. Around half of the funds that closed last year had raised $1 billion or more. Our figures for the first half of 2019 show that the average fund size is currently $1.9 billion. 
GIP III – and Brookfield's third fund – were the trendsetters and laid the groundwork for future mega-fundraisings. Although Brookfield and GIP are still the main beneficiaries of the trail they blazed, other fund managers, such as Blackstone, are slowly catching up.