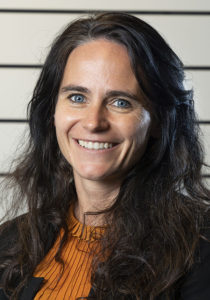 Cbus head of infrastructure Diana Callebaut is leaving the superfund to take up a new role at NSW Treasury Corporation as head of real assets and private markets, Infrastructure Investor has confirmed.
Callebaut had been in the role for four years, leading on Cbus' first Australian direct renewables investment in Bright Energy Investments and its first international direct investment in Forth Ports in the UK.
Cbus had approximately A$52 billion ($36 billion; €32 billion) of assets under management as at 30 June 2019, with around A$5.6 billion invested in infrastructure through managers IFM Investors and Morrison & Co, the latter as manager of the Utilities Trust of Australia fund.
Callebaut led the portfolio management investor review of UTA in collaboration with other institutional investors that resulted in the dismissal of Hastings Funds Management and the appointment of Morrison & Co, according to a Cbus statement.
Her last day at Cbus is 24 January and the superfund has commenced recruitment for a new head of infrastructure – private markets, with the role advertised to both internal and external candidates.
The new hire will report to Grant Harrison, portfolio head – private markets, according to a job ad posted by Cbus. The successful candidate will be responsible for guiding and implementing Cbus' infrastructure strategy, including responsibility for fund manager relationships and origination, bid strategy and commercial negotiation in direct investments.
In a statement shared with Infrastructure Investor, Cbus deputy chief investment officer Brett Chatfield said Callebaut had made a "strong contribution" to the superfund as well as a "real difference" to members' retirement outcomes.
"In Diana's four years of service, she has led the evolution of the infrastructure investments function through successfully developing and implementing the hybrid infrastructure strategy," he said.
"This has involved extensive internal and external stakeholder engagement, as well as building out a seven-person internal infrastructure investment capability, governance and processes to facilitate the flexibility of investment choice of best-in-class infrastructure investments – ranging from direct to fund manager investments.
"The implementation of this strategy has enabled Cbus to drive portfolio construction, deliver total portfolio outcomes, leverage its scale and reduce agency risk to achieve strong performance outcomes and cost savings for members."
News of Callebaut's departure comes a week after the super fund announced that its chief executive of 12 years, David Atkin, was also leaving the organisation in mid-2020.
"David has been CEO of Cbus for over a third of its existence and over that time the fund has become an industry leader and a sophisticated global investor," Cbus Super chairman Steve Bracks, said in a statement last week.
"While we are obviously very disappointed to see David move on, we congratulate him for his achievements and his dedicated service to the men and women of the building and construction industry," Bracks said, noting that Cbus' investment performance has been in the top five funds over the last decade.
According to the statement, Atkin decided it was time to explore other opportunities "after reflecting with family over summer".
Atkin will remain in his role while Cbus undertakes "an extensive executive search", which it expects will be finalised by mid-2020.