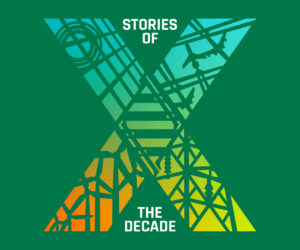 In our July/August 2009 issue we wrote of how Morgan Stanley's $1.15 billion lease of Chicago's 36,000 on-street parking meters had "provoked anger, vandalism and legislation". Our report came just five months after a consortium led by the investment bank and including the Abu Dhabi Investment Authority and Allianz SE had taken over the meters under a 75-year lease.  
There were many reasons Chicagoans were angry – the steep increase in rates that became effective almost immediately, the meters that couldn't handle the extra coins and malfunctioned, and the parking tickets resulting from customers getting less time than they had paid for. 
Then there was the issue of the 'true-up payments': a part of the agreement that required the city to reimburse the private operator for every parking space that became temporarily unavailable, regardless of the reason. By 2013, Chicago had racked up a $103.9 million bill owed to the consortium, Chicago Parking Meters. That same year, Mayor Rahm Emanuel renegotiated how those payments were calculated. This led the amount to fall to $6.5 million in 2014; but after 2017, it had shot back up to $21.7 million.   
The controversy over the deal, which led to parking rates doubling and in some cases quadrupling, has yet to die down.  
As recently as May of this year, local newspapers were still reporting on "the deal Chicagoans love to hate" and on the city's "soul-crushing parking meters".  
The deal, which has proved successful for CPM, has led to legal disputes. Alderman Scott Waguespack, one of the five city officials who voted against the deal in 2008, is among those calling for it to be annulled: "When you've earned what you said the value was, it gives a good opening to say, 'You've earned your money back. Now, you're just milking the system and we're going to break the deal'," he told Infrastructure Investor last September. 
At the time, he also acknowledged that Emanuel was unlikely to do so. But in May, Chicago elected a new mayor, Lori Lightfoot, who in turn appointed Waguespack as chairman of the city council's finance committee, which decides on how the authority spends its money. 
It remains to be seen whether the arrival of a new mayor will also lead to a renewed effort to renegotiate or nullify the contract. What is clear, however, is that CPM continues to serve as an example of how not to do a public-private partnership.