The Global Infrastructure Investor Association, a London-based non-profit group advocating for private investment in infrastructure, has selected a successor to its inaugural chief executive Andy Rose, who announced his plan to retire in March.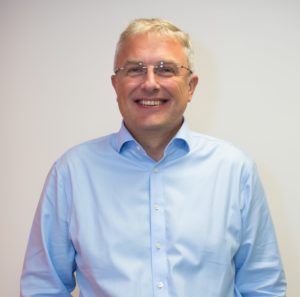 Lawrence Slade, who joined Energy UK in 2011 and has served as the trade association's chief executive since January 2015, will assume his new role on 1 January 2020, GIIA said in a statement.
"Lawrence brings a wealth of experience and expertise in the global energy sector," GIIA chairman Christopher Frost said in the statement, referring to Slade's experience in the industry, which dates back to the late 1990s and spans a number of countries.
"I look forward to welcoming him to his new role and working with him to take GIIA on to the next phase of its international development," Frost added.
He also thanked Rose for establishing GIIA "as the authoritative voice for the infrastructure investor community" and for building up its global membership and footprint.
During Rose's tenure as chief executive, which began in April 2016, GIIA's membership has grown by more than 60 percent to around 70 members.
"Much of our initial focus has been on the UK," Rose told Infrastructure Investor. "I am pleased to see this evolve to an increasingly international profile and that from a London base we have been able to establish GIIA as a credible and authoritative voice globally. Areas of focus have been Brussels and North America and this year we took our first steps in Asia," he said.
Rose, who will step down at the end of 2019, will continue to serve as an expert advisor to GIIA.
Asked why he had decided to leave the position, Rose replied: "The timing is consistent with the agreement I made with the board when I joined. I've always been clear that I would do the role for three to four years, helping to build the Association and then move to an advisory role."
In addition to serving as an advisor to GIIA, Rose will also pursue other non-executive director or advisory roles, he said.
Founded in March 2015, GIIA works with governments and other stakeholders to boost the role of private investment in infrastructure. Its roughly 70 members, which include the likes of GIP, Brookfield and Macquarie, have investments in 1,300 assets totalling $660 billion of infrastructure assets under management.