First look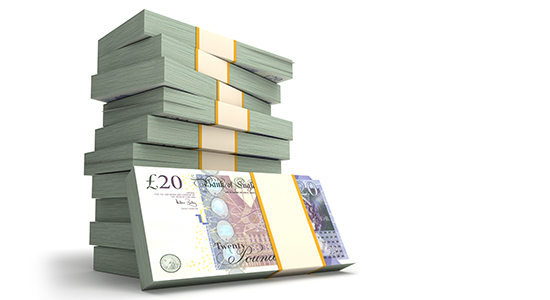 Piling on the debt
With infrastructure managers sitting on lots of dry powder and tantalisingly low interest rates making borrowing seductive, a large amount of debt is finding its way into bidding structures, a leading manager told The Pipeline recently.
"When we are bidding for and losing new assets, it seems to us that some of the successful bidders are layering in – in our humble opinion, of course – excessive levels of debt at the operating company and the holding company level, and that's fed by incredibly tantalising rates at the holdco level from banks and other debt providers."
Asked what would happen should interest rates begin to climb, this person responded: "It usually only ends in tears and we haven't seen them yet. But do LPs investing in the various funds know what they're signing up for in terms of the amount of leverage in the structure and how levered it is? Or maybe it is commensurate with the fact that GPs are promising double-digit returns but bidding asset-level returns of 6 or 7 percent."
Whether or not we see a repeat of what transpired during the global financial crisis will depend on whether forecasts of rising inflation materialise.
"If inflation returns then, of course, asset values continue to accelerate," the manager said. "And then the debt doesn't look so bad and the GPs look like geniuses."
But if not, they may look a bit singed.
Cracks in the pipelines
The Global Infrastructure Investor Association has released its latest quarterly Pulse survey alongside Alvarez & Marsal, and there's reasonable optimism within the infrastructure market when it comes to fundraising and investment opportunities.
Except, of course, when it comes to the sentiments on airports, seaports, toll roads and midstream oil and gas assets. In Europe, the survey found that "fewer funds are targeting midstream oil and gas which has seen increasingly negative sentiment over the last 12 months".
In the Americas, where fortunes have previously been slightly more upbeat, respondents for Q2 expressed negative sentiments regarding the available investment opportunities in this sector, slipping below 0 when asked to rate opportunities on a scale of -5 and 5, with 5 being the most positive. With Q2's survey demonstrating a dip in sentiment for midstream from positive to negative year-on-year, is the party coming to an end?
Emerging from the covid shadows
There's more cheer though for renewables after Milan-based Tages Capital closed Tages Helios II last week on €477 million, above its target of €350 million-€400 million. The fund primarily targets Italian solar assets although, in contrast to its predecessor, it also invests in wind projects.
It's a slightly belated close for the vehicle, which had reached a €120 million first close in August 2018, after Tages last year took advantage of the fund's regulations.
"The fund rules allowed the fundraising to be postponed by 12 months and the advisory committee authorised this, as the May 2020 deadline was in the middle of the covid period and sales activity during the lockdown period had come to an unplanned stop," a spokeswoman for Tages told The Pipeline.
With the fund also making two of its three investments in the last six months, Tages has certainly received a shot in the arm.
Aquila's €150m energy-efficiency dive
German asset manager Aquila Capital has announced its intention to float a sustainability-focused trust on the London Stock Exchange, identifying an advanced pipeline of roughly £180 million ($250 million; €210 million) of energy-efficiency assets in Europe that the trust might acquire.
The firm hopes the Aquila Energy Efficiency Trust, which is seeking to raise £150 million and has targeted returns of between 7.5 percent and 9.5 percent per annum, will help fill what Aquila Capital chief executive Roman Rosslenbroich has described in a statement as "a substantial and continuous appetite" among investors for European energy-efficiency investments.
According to AEET chair Miriam Greenwood, it is also hoped that the trust's slated investments, which include such proven technologies as energy-efficient lighting, co-generation plants and smart metering, will "assist corporates in stepping forward to play their part in addressing the major challenges facing the planet from climate change".
Consider the gauntlet to have been laid down.
Essentials
Infra Global Passport is back!
Members of the Infrastructure Investor Global Passport will be meeting on Wednesday this week to get forensic on digital infra. Debt, regulation, cyberattacks, overpriced assets and more are up for discussion between speakers from the University of California Board of Regents, Digital Colony, Pantheon Ventures and Asterion Industrial Partners, and the members of the Passport community, including many investors from around the globe. To join, click here.
Grapevine
"The underlying enabling factors for this cybercrime explosion are rooted in the digital dumpster fire of our seemingly pathological need to connect everything to the internet"
Chris Krebs, former director of CISA, identifies the causes of increased ransomware attacks, in a US Congressional hearing two days before the Colonial pipeline hack
Deals
OTPP dances to electric Samba tune
Ontario Teachers' Pension Plan struck a deal with private equity group TPG last week to acquire a 100 percent stake in Brazilian electricity transmission platform Evoltz.
TPG founded Evoltz three years ago after acquiring seven transmission assets through the judicial recovery process that followed the insolvency of Abengoa Brazil. With the turnaround now complete, TPG has found an infrastructure buyer attracted to the platform's steady returns and core characteristics.
Dale Burgess, senior managing director, infrastructure and natural resources at OTPP, said in a statement: "Our strategy focuses on allocating significant capital to high-quality core infrastructure assets with lower risks and stable inflation-linked cashflows. Electricity transmission businesses are particularly attractive given their importance in facilitating a transition to a low-carbon economy."
Infrastructure investment in non-OECD countries is still relatively rare, especially when it comes to direct deals. But, as OTPP demonstrated, opportunities do exist for those willing to be bold.
---
Today's letter was prepared by Zak Bentley. Kalliope Gourntis, Daniel Kemp and Tharshini Ashokan also contributed
 
Subscribe now and get The Pipeline delivered to your inbox each week. To find out how, email our team: subscriptions@peimedia.com