Home
Authors
Posts by Alex Lynn

George Walker, the firm's chief executive and chairman, was speaking at the Asian Financial Forum on Monday.
The initiative has 46 founding signatories, including Blackstone, The Carlyle Group and Teacher Retirement System of Texas.
Albamen Capital Partners will invest in renewable energy and digital infrastructure, as well as 'other power-intensive infrastructure assets' in China.
Meng's short tenure saw the $390bn institution announce a controversial leverage strategy to meet its long-term return target.
The latest guidance from the LP body encourages GPs to disclose net IRR with and without the use of such facilities, in addition to the methodology used to reach that figure.
Industry bodies and heavyweights such as David Rubenstein have urged governments to grant private equity access to public funds.
The insurance giant has promoted a member of its global credit investment team to lead its $10bn push into alternatives, Private Equity International has learned.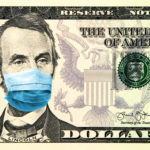 Drawdowns could enable managers to pre-empt liquidity issues arising from the pandemic but may compound the problem for certain LPs.
Managing director Ken Wong talks fund families, paying up for Aussie assets and coronavirus fears.
The move will enable roughly 85,000 DC members, representing around £1bn of funds, to select a private markets allocation within their investment programme.