This article is sponsored by Edmond de Rothschild
When Edmond de Rothschild began investing in infrastructure debt, the market was mainly concentrated on transport and social public-private partnerships. Early on, the firm saw that infrastructure debt could also be about energy transition, digital infrastructure, transport and social utilities.
Jean-Francis Dusch, CEO of Edmond de Rothschild UK and CIO of Edmond de Rothschild Global Asset Management Infrastructure Debt, says that the company also understood that the energy transition is a very important part of the broader ESG growth play embedded in the infrastructure universe.
How has the infrastructure debt market evolved?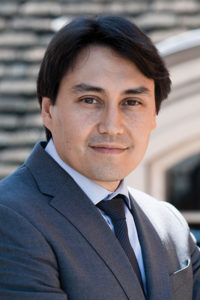 If you look at the last 30 years of infrastructure finance, a lot of projects were backed by bond issuances, which in turn were backed by pension funds and insurers. So, when we began raising funds from institutional investors, somehow it was innovative and setting a trend, but it was also a bit back to basics.
Now, the number of asset managers or insurance firms with their own teams investing in infrastructure debt instruments has really picked up. The market has moved quickly and volumes are becoming larger.
Historically, infrastructure was more of an equity play, but the money raised by infrastructure debt asset managers has increased significantly. For example, our first fund was €500 million-€600 million, while our latest fund has exceeded €2 billion and is still going. Our platform is nearing €5 billion, two-thirds of which was raised in the last three years.
So, there is a lot of capital, but it is increasingly concentrated with the leading managers. It is becoming a question of winner takes all.
From our point of view, the debt component is the largest piece of infrastructure project financing. With the acceleration of European decarbonisation plans – of which energy transition is a huge part – it is important that asset managers like us can support projects with the capital needed.
And how has the energy transition space itself expanded?
As a term, energy transition has only been in use for three or four years, although a lot of the space was traditionally renewable energy or cleaner infrastructure, the development of which began a few decades ago. So essentially, we began investing in energy transition assets before the term was widespread.
If you look at Europe's approach, eight or nine years ago you could still build coal-fuel plants and then make the transition over time to cleaner energy. Now, coal might be a natural exclusion for investors – it is for us as an asset manager – and the focus is on renewable energy. However, we are not dogmatic and consider we need to support the transformation of infrastructure assets into cleaner ones.
Within renewable energy there are a huge number of sectors, such as offshore wind, onshore wind, biomass, different solar technologies such as photovoltaic and concentrated solar power. Energy transition also includes cleaner utilities, natural resources storage and district heating where you want to decrease the reliance on fossil fuels.
If you go a step further, you could also argue that green mobility and the implementation of energy efficiency in social infrastructure is part of the energy transition.
How is regulation shaping infrastructure debt investment in the energy transition?

Six years ago, we were a first mover to exploit the Solvency 2 EIOPA Infrastructure eligibility test with a view to bring insurance companies a lower solvency cost ratio. If you look at more recent regulation, the Sustainable Finance Disclosure Regulation issued in March last year is really important for the energy transition and ESG.

That regulation puts clear criteria for defining investment strategy and how you monitor and report it to investors. This is a big topic with regulatory implications. Here again, we have been at the forefront of measuring CO2 emission avoidance and classifying assets against 2050 climate change targets.

There has also been the EU initiative "Fit for 55", which is targeting a 55 percent reduction in CO2 emissions by 2030. That is really accelerating both the acceptance of new technology and the implementation of projects using such technology. Capital is therefore needed and we wish to support it efficiently in our commitment to ESG and impact finance.

It is essential to remember that regulation is also what governs your projects and is specific to the countries you invest in. That means making a careful case-by-case assessment and understanding the energy laws in the country in which you are investing.

Investors are very focused on these issues. They are very thorough and their requirements are high, so that is why we were one of the first funds to adopt an energy transition label four years ago and why we have pushed hard on sustainability reporting. It is at the core of our investors' requirements and goals, but it is also underpinned by regulation.
How should investors approach energy transition opportunities?
It is very broad and creates an interconnection between various sectors of infrastructure. But if we go back to the evolution, we have been talking a lot with industrial sponsors in the last years because there has been huge technology shift, which we wanted to understand to be able to invest what we call "Gen 2" energy transition on behalf of our investors.
For example, I mentioned offshore wind but now we are talking about floating offshore. Then battery storage, hydrogen, hydro-electric and geothermal are also very important
The challenge and opportunity for a sophisticated asset manager is to have analysed these sectors and taken a view on how to mitigate the potential technological risk and how to begin to invest to ultimately support that energy transition.
So, where is attractive to invest?
We have begun to invest in geothermal, floating offshore wind and battery storage. This is the evolution of the market and where the opportunities are, but there is still a lot more to do in traditional renewable energy, such as wind or solar. There are also opportunities in financing cleaner utilities such as district heating to become less reliant on fossil fuels.
It is a very broad universe and over the last three years we focused on understanding the underlying technology risks so that we could deploy our investors' money safely and with knowledge.
Are there areas to avoid that are either too risky or too plain vanilla?
Infrastructure debt remains a relatively new market and the beauty of being an asset manager is that you can invest on a case-by-case basis and create tailor made debt structures to ensure the long-term sustainability of the assets you invest in. Sometimes you are able to create trends by being first to market, but that doesn't mean you need to remain in such trends. Being adaptable is key.
For example, we were a first mover in what is traditional renewable energy with a feed-in tariff and a PPA in Spain at the time when they implemented their new regulated tariff in 2016 and traditional lenders were less confident. We managed to structure sound investment-grade investments with higher than average spreads.
But we recognise there are cases now where pricings have compressed or where covenants are a bit too light, so we wouldn't invest. We would rather focus on investments where we can ensure strong covenants, strong security packages and attractive yields relative to the underlying risk. Being innovative, a price-maker, a trend-setter does mean you also have to apply a zero-accident discipline for your investors.
Equally, sometimes you don't need to rush into a certain market development. For instance, we have looked at projects that no longer work with feed-in tariffs and carry more or full merchant risk.
Having looked at merchant power plants in the mid-1990s, we understand the risk well with long-term underlying data to substantiate our analysis. Despite that, we haven't rushed into investments where we the additional yield relative to the greater underlying risk is not attractive. So, it is not just about setting trends but more about your ability to choose the right assets.
The beauty of infrastructure debt is you can really build a portfolio of 15-20 assets where each asset is structured with a tailor-made view based on the merits of the asset. You are not trying to be systematic, you are not pushing buttons; it is about real assets and the real economy.
How do you source investments and construct portfolios in a more competitive market?
We have a large team of 14 people, many of whom have advised governments or worked on the industrial side. We have true long-standing relationships with leading sponsors, meaning that we can access deals at an early stage – that has always been a strength. This also means we can have very honest discussions about risks and how to mitigate them. That makes a difference and is something investors value.
Usually, we deploy our strategies in 12-18 months, which is relatively fast. With larger funds, we are placing larger tickets, but also diversifying further. Originally investors were happy with portfolios of 10-plus assets, now they prefer portfolios of 15-20. We are pretty selective to choose the right project, at the right time, with the right features for investors.
How do you manage risks?
Having a true understanding of the underlying technological risk is essential. We are lucky to have people who worked in the industry before, and they help bring concrete understanding of how the assets work.
Undertaking detailed due diligence that takes in technical aspects, the market, the underlying regulation, accounting, financials and legal is also very important. Credit is about being very thorough, about being very detailed and about knowing the right party to undertake a due diligence review.
It is also about experience. Our team has two to three decades of deal experience: it keeps us humble but also makes us aware of what can really happen over the life of an infrastructure project.
How has the conflict in Ukraine altered risks and investments in the energy transition?
It is too soon to draw conclusions from the conflict. Of course, there are questions of security and the issue of energy independence may accelerate and create further opportunities to accelerate the energy transition. There is volatility in prices and governments are acting already. Spain has made some announcements regarding electricity prices. We have to take our time; the whole market is still in analysis mode.
For asset managers and investors, it is a matter of monitoring portfolios, checking whether there is direct risk or not – in our case there isn't – and being aware of issues linked to volatility and price increases and following government actions which can come more relatively quickly.
Have spreads moved for energy transition assets?
There has been a bit of widening of corporate spreads. As experienced asset managers, we have put protection into our agreements to enable us to readjust pricing. We are also benefitting from the increase in the base rate, which has nothing to do with the conflict. That increase is positive in terms of the returns we can deliver to investors.
The situation is similar to when covid first struck and we adjusted the pricing of some assets – what we would call market flex. There is no trend for the time being that is pushing up pricing; rather we are renegotiating spreads on a case-by-case basis, as reflection of the general widening of corporate spreads. We maximise value for our investors.