Whether you work for a non-diverse, small firm or a multinational powerhouse, there's a good chance that you're thinking about diversity, equity and inclusion, both within the firm's ranks and at its portfolio companies.
Research in recent years has highlighted diversity as a significant contributing factor to performance, and the events of 2020, including global protests over the death of George Floyd in May, have further highlighted the social imperative of acknowledging structures of bias and actively building a more just society. This, and the business world's increasing emphasis on making progress in environmental, social and governance matters, are sparking more active discussion and thinking around DE&I, and private markets are no exception.
"There is no group of people that has a monopoly on energy, creativity, or talent," said Verdun Perry, senior managing director and global head of Blackstone's Strategic Partners, the private equity giant's $36 billion secondaries and fund solutions business. Perry also leads the firm's Diversity and Inclusion Network, whose mission is to advance dialogue around diversity in the business.
This is what drives Blackstone's commitment to DE&I, said Paige Ross, senior managing director and global head of human resources. "We think that diversity on our teams and in our business is not only the right thing to do, but it' also good for business."
So at Blackstone, she said, "it's part of everything. It's part of how we go to campus. It's a part of how we hire people. It's part of how we drive our business results."
At Carlyle, where the firm's DE&I efforts are overseen by managing director and chief inclusion and diversity officer Kara Helander, in-house research shows average earnings growth at portfolio companies with two or more diverse board members is 12 percent higher than the average of non-diverse companies over the past three full years. After controlling for industry, fund and vintage year, Carlyle portfolio companies with diverse boards generate five times faster earnings growth on average, with a 5 percent increase in annualised earnings growth associated with each diverse board member. The firm credits these stark metrics to the existence of diverging viewpoints that contribute to better governance and more deliberated decision-making.
"The data speaks for itself," says Bola Osakwe, global head of inclusion and diversity at KKR. Osakwe, who joined in 2015, says that for co-founders Henry Kravis and George Roberts, diversity has been a top goal for years for this reason. "KKR's leadership are fully bought into the idea that diversity enhances performance," she said. "The business case was established well before I joined, and their thinking has remained constant over the five years I've been here."
Private equity, in particular, has the power to effect enormous change. According to the American Investment Council, the industry in the US alone employs around 6 million people – some estimates are north of that – many of them between the three firms that spoke to sister publication Private Funds CFO for this article. Carlyle portfolio companies employ nearly a sixth of that number, Helander said. The opportunity to drive change across such a large portfolio was part of why she joined the firm.
But perhaps just as important was the drive from senior leadership to make progress on DE&I.
"I've always worked at the intersection of business and impact," said Helander, a graduate of Wharton Business School. "There was very clear commitment on the part of leadership, particularly our CEO [Kewsong Lee], and when you're working in a role like this, that's absolutely essential."
Essential, she says, because "we're asking people to change the behaviours and habits they've held for a very long time; in some cases, even their perception. That takes leadership commitment, because change is uncomfortable for any of us."
KKR's Osakwe and Blackstone's Ross and Perry all agree it is critical that leadership have an active hand in DE&I initiatives. Without the involvement of business leaders, DE&I can become siloed in employee thinking as an HR matter, rather than as a business imperative, says Blackstone's Ross. "As an HR leader, I would not have begun this process if I didn't have great partners in the business like Verdun to drive it with me," she says of the firm's own DE&I initiative.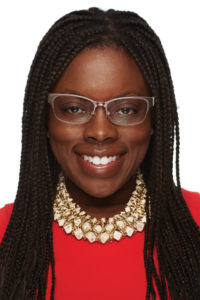 An example of embedding DE&I as both a business imperative and element of firm culture at Blackstone is Perry's quarterly check-in with a senior diverse professional from another group, not because it is part of an official programme, he said, but "because I believe the big picture goal is to make Blackstone the best it can be".
In Carlyle's Better Decisions programme, leaders in the business work directly with employees to build an awareness of unconscious bias, and provide "concrete tools" to employees to combat bias and promote inclusion. "You need to educate your teams and give them some of the tools and understanding they need," said Helander. The "you" in that sentence isn't figurative: "It's not somebody from the outside coming in and telling our folks how to do this – it's our leaders working with our teams, figuring out how to put this into practice day-to-day," adds Helander, who notes that more than 80 percent of employees have participated in the programme.
One of the "concrete tools" Helander is talking about is the power of the introduction. "How you introduce someone can set them up to have much more influence in a situation," she said. For example, when introducing a junior colleague to clients or other colleagues, noting their own achievements can promote inclusion, help to combat unconscious bias in others present and generally "helps everybody get more value out of the brain power that's in that room".
Measuring and incentivising success
Having senior leadership deeply involved promotes the idea that DE&I is fundamental to a firm's success, imparting responsibility to everyone at the firm. But holding everyone in the business accountable is also critical.
"It's paramount to have leadership involved in the diversity and inclusion efforts, but you also need to cascade that accountability beyond senior leadership to others in the organisation, so that everybody feels a sense of accountability and does their part," said Osakwe.
Both Carlyle and Blackstone are working on weaving DE&I progress into compensation, according to Helander and Ross. That would underscore the fact employees are accountable for it. At Carlyle, reviews of every group's DE&I metrics are conducted quarterly. At Blackstone, diversity and inclusion reviews are built into the annual 360-degree feedback process. "We're in our year-end process now and we're talking about [D&I] in every single meeting," Ross said.
Building DE&I into compensation and review processes brings up the question of metrics. How should progress be measured, when so much of DE&I might be thought of as intangible and culture-based?
Lagging indicators are easy enough to find and quantify: Osakwe says hiring, retention, attrition and representation across businesses are quantities KKR regularly reviews across gender and ethnicity.
Leading indicators can be trickier, however. One of the more obvious metrics is the number of interview slates with a minimum number of diverse candidates. Helander points to leading indicators that are less obvious, including keeping track of who is on stage at events and the number of people going to DE&I-related programme sessions.
At KKR, business leaders are tasked each year with building a diversity and inclusion strategy, which they must present to the Inclusion and Diversity Council, founded in 2014 and led by the firm's most senior executives. (Henry Kravis, as well as both co-COOs and co-presidents, Scott Nuttall and Joseph Bae, are on the council, which is co-chaired by co-head of Americas PE Pete Stavros and head of strategic growth Suzanne Donahoe.)
Both Helander and Osakwe noted their firms use employee surveys to assess where the firm is headed, as well as the status of the most intangible component of DE&I: inclusion.
Elusive inclusion
Perhaps the most important metric indicating the inclusiveness of a firm is retention. Sometimes overlooked in the rush to be more diverse, it is key to reaping the benefits of diversity.
"Diversity and inclusion is not just about recruiting," said Blackstone's Perry. "It's about recruiting and retention. To retain people, you need inclusion, development, sponsorship and mentoring programmes."
There's no science to this. Being so related to culture, each firm approaches inclusion and retention differently. Perry mentions an event this past summer, in which each business unit held virtual discussions "on what many would call 'uncomfortable topics': race, racism, inequality. That's one of the ways you do it. You educate one another in a candid, open and non-judgmental way," he said.
Whatever programmes, partnerships and processes are instituted in pursuit of building a better, more diverse firm, it's important to establish what is driving the initiative, said Helander. "One of the first and most important things is really articulating and understanding the compelling 'why' for the firm overall, for each fund and function, and then also really helping the portfolio companies understand why they should be engaged in this work," she said.
Systems and decision-making processes need to be refined. "For example, as part of our investment committee review process, we now require the teams to begin showing some early thinking about who might go on that board. That ensures that we're thinking about the diversity of the board early on in the process," said Helander.
Hand-in-hand with having leadership involved, it is important that those who steward and guide the initiative be credible. At Carlyle, each fund and function has one business leader who acts as the DE&I lead, who in turn reports to the head of that fund or function. The idea is to create a DE&I plan tailored to fund/function that drives accountability and action, Helander says.
"Say one group is doing a lot of hiring. An objective for them might be that each member of their leadership team add diverse professionals to their own professional network. For another group, the objective that might have the biggest impact is making sure that every single one of their professionals from under-represented groups has a career action plan defined."
The sheer scope and significance of building a more diverse, inclusive and equitable firm is daunting, with few guidelines to follow. But, says Blackstone's Perry, "success begets success."
"Sometimes the toughest thing to do is get started, but, as you get into it, it builds on itself."
This article first appeared in sister publication Private Funds CFO