Guests from PEI Group's 2023 list of influential women in private markets discuss what it's like to hold senior leadership positions, and offer advice to the next generation of leaders.
A more strategic, less transactional approach to DE&I can stop private markets' progress from running out of steam, says Follett Parker's Sandra Hatugari.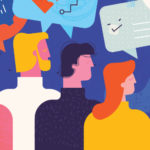 To mark the 10th anniversary of PEI Group's Women in Private Markets Summit, we ask three veteran event attendees how the alternatives landscape has evolved over the past 10 years.
Creating a more inclusive infrastructure industry involves addressing the gender gap earlier on.
Strides are being taken to make tangible progress in private markets.
Diversity drives better performance for infrastructure managers, says Lucy Heintz of Actis.
Infrastructure may have more women in senior roles relative to other asset classes, but keeping hold of female talent at all levels remains a challenge.
Gains have been made at the board level, but gender diversity at the asset level is proving harder to promote.
Our programme spotlights women whose achievements, innovation and leadership are reshaping private markets across a broad range of asset classes.
Stakeholders' needs and concerns need to be aligned with investment to help drive returns and reduce risk, says Jennifer Gandin, a principal at CIM Group.