This article is sponsored by Kommunalkredit Austria AG.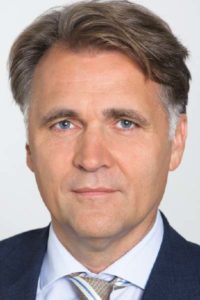 How would you describe the European infrastructure investment markets in 2021, and what were the key developments?
Europe's infrastructure finance markets saw a strong rebound in 2021. According to our figures, the market grew pre-crisis from €150 billion in 2015 to €260 billion in 2018, before dropping to a cumulative value of €200 billion in 2020. There was a significant bounce back last year to reach around €300 billion by year-end, suggesting the market grew really significantly in that single year.
Renewables saw particularly robust activity last year, while telecoms, digital infrastructure and data centres were also up considerably. Traditional energy financing held up, whether for oil, gas or coal, as markets responded to the need to keep energy supplies stable.
So, while last year was challenging with a stop-and-start strategy depending on the pandemic's impact on the economy, we saw how both the EU Green Deal and the pandemic brought opportunities. A number of extreme weather events highlighted the need for sustainable infrastructure, while the impact of covid put the spotlight on hospitals and other public infrastructure and the paradigm shift in business behaviours drove demand for digital infrastructure.
For us, it was a tremendously successful year. We saw new business volume significantly expand from €1.1 billion in 2020 to approximately €1.9 billion over the course of 2021, in part driven by an incredibly strong December. Despite the noticeable impact of the health crisis, we have been able to maintain the pace as our operating result increased by more than 25 percent to around €60 million compared with the previous year.
Where will Kommunalkredit be focusing its investment activity in 2022, and why?
We are an energy and infrastructure specialist, bridging the needs of sponsors and investors across a wide spectrum of products that includes public finance, financial advisory, corporate finance, acquisition and leverage finance, export finance and project finance. We also deliver asset management via our Fidelio KA Infrastructure Debt Fund platform and equity financing for project developments via our Florestan KA Development vehicle.
The bank is very well capitalised with more than 18 percent Common Equity Tier 1-ratio capital, and it has seen a continuous growth path since 2017, showing the increasing need for financing to support sustainable and reliable infrastructure and energy investment. That demand will doubtless remain high following the pandemic.
Last year we issued a €300 million senior preferred bond with a maturity of three years to institutional investors on the capital markets to strengthen and diversify our funding structure, with enormous investor interest causing the final issue volume to be significantly oversubscribed. The closed order book of over €700 million covered more than 70 investors from all over Europe and underlines that our business model and our path to organic growth makes us attractive to investors.
The mega-trends driving infrastructure investments include climate change, demography, digitalisation, globalisation versus regionalisation and the increased relevance of communication in agile working and distance learning. We are proud to actively contribute to 12 of the UN's 17 Sustainable Development Goals (SDGs) and to promote the ESG ambitions of the European Union. We are growing and attracting talent, supporting new projects and directly addressing demand from borrowers, developers, operators, the public sector and institutional investors for sustainable and responsible investment opportunities.
What interesting innovations are you witnessing or involved with?
First, we are at the forefront of fostering investment into green and renewable energy within Austria, and through our daughter company Kommunalkredit Public Consulting we administer subsidies from the Austrian state going into that segment. Austria is hoping to achieve climate neutrality by 2040 and that requires implementation to invest and realise projects today.
We are financing a number of innovative ideas and solutions, including through our joint venture PeakSun with eww Group, an Austrian regional energy provider, for the development, construction and operation of rooftop photovoltaic systems. PeakSun uses a contracting model, which means that people don't need to buy solar panels for their rooftops, with the company instead financing those and then leasing them to customers on a long-term basis. Customers receive all the electricity generated by the system and can either use it in their own building or feed it into the public power grid.
With this model, we are able to deliver energy below the current price without subsidies, which is more attractive than ever simply because of the very high and volatile energy prices we currently face.
Another example is our joint investment with OMV, the integrated multinational oil, gas and chemicals company based in Vienna, in the construction of Austria's largest electrolysis plant for the production of 1,500 tons of green hydrogen per year. As a small institution with a strong European footprint, we were selected because of our leading position in the field of energy innovation, and the project is a lighthouse mandate for our equity business. The green hydrogen produced will be sold either for refining purposes of traditional fuels or for new technological applications, with the investment having high scaling potential thanks to hydrogen's key role in the decarbonisation of industry and mobility.
Lastly, back in 2019 we supported the Dutch company Allego on the roll-out of 26,000 electric vehicle charging points across 12 European countries. Our role was mandated lead arranger, global bookrunner, structuring co-ordinator and senior lender on that transaction. The company is now Europe's leading player in that market and is to be listed on the New York Stock Exchange through a business combination with a special purpose acquisition company affiliated to Apollo Global Management.
With that sort of innovation, we have benefited from both sides of the coin: on the one hand it is an investment for good, and at the same time we have been able to make a really attractive return and generate capital that we can redeploy in further sustainable and responsible investment opportunities. We are offering the market investment into infrastructure that is future-oriented and delivers literally no volatility alongside returns that are three times better than sovereign or industrial bonds.
Finally, how do you see the sustainability discussion impacting your business model and the broader market going forward?
Sustainability is a key component of our business model. In 1997, Kommunalkredit was the first financial services provider in Europe to establish an EMAS environmental management scheme and in 2017 we were the first Austrian issuer of a Social Covered Bond. In 2020 we became the first Austrian financial institution to become a member of the European Clean Hydrogen Alliance and, last year, a participant in the UN Global Compact Initiative, so we are on a good path.
We have integrated the UN's 2030 agenda into our company culture, and we are currently co-developing an impact investment monitoring and measurement tool with a longstanding client and partner. We want to monitor all current and future transactions with the help of this tool in order to measure the impact of each project both qualitatively and quantitatively. We already check each of our projects against ESG and SDG standards and embed a comprehensive ESG check into our credit approval process.
Covid has put more of a spotlight on ESG than ever before, and from conversations with clients, partners, investors and decisionmakers it is clear that this will only continue to gain momentum and give those that take it seriously a competitive advantage.
As a CEO, I like to take a positive view on COP26 and believe the sustainability trend will only positively impact our business going forward, as we set ourselves apart from other lending businesses through our work promoting economic dynamism, urban redevelopment, job creation, climate protection and social cohesion, bringing real benefits to communities.
How has the focus on sustainable infrastructure investing been impacted by the outcomes of COP26?

We have a real focus on creating a better world by enabling the development of sustainable infrastructure, combining sustainable and responsible investments with attractive returns. Around half of our business is in renewables and about 40 percent is in digital telecommunications, so we have a very future-oriented business model.

Looking back to COP26 in Glasgow, there are really two distinct messages that came out. First, it was just a compromise deal that was reached, and second, we are drowning in promises but not much is actually happening. For my part, I'm a believer that we should always see the glass half full, so while we share a lot of the frustrations of others about the outcomes of the conference, I choose to see it as a possibility to push sustainable infrastructure investments even more into the limelight.

The financial industry has a lot of leverage here, with the multi-faceted layers of stakeholders driving finance towards sustainable and innovative projects that fight climate change and drive the transition to decarbonisation forward.

When looking into the future, I see some really positive evolutions and developments, such as Vienna's decision to develop an entire quarter of the city into a green energy district. Innovative strategies for participatory energy transition that embrace blockchain, resident-owned solar and wind power plants and district heating networks are part of the sustainable framework here.

In the same vein, Europe has announced the Green Deal, committing €1.8 trillion to transforming the 27 member states to a low-carbon economy and achieving climate neutrality by 2050. That ambitious plan, along with national climate and energy targets, will require substantial developments and investments in the infrastructure and energy sector.